🗞 Venture Chronicles - March 2020
Overlooked #14
Hi, it's Alexandre from Idinvest. Overlooked is a weekly newsletter about underrated trends in the European tech industry. Today, I'm sharing the most insightful news of March.
For 2020, I want to pick one piece of news per day and write a short comment about it. I want to talk about something that strikes me. Something that happened in the tech ecosystem.
This monthly issue for March is weird.
The first part of the month was business as usual in the tech ecosystem with new funding rounds (especially from our great portfolio companies), new funds raised by VCs, interesting in-person events to follow etc.
And then, covid-19 arrived in Europe. Taking a step back, I'm realizing that my focus totally shifted towards this healthcare crisis. I needed to understand this new paradigm to do the VC job properly i.e. to support our portfolio companies and to rebuild from scratch an adequate investment strategy. The second part of the month is therefore filled with tech news resulting from this covid-19 crisis.
Besides, I've built a 95+ slide deck digging more closely into this crisis covering the following topics: (i) concrete advice for founders, (ii) US and UE venture capitalists views on the crisis, (iii) non-VC investors views on the crisis, (iv) emerging and declining short term and long term tech trends, as well as (v) some thoughts on the looming economic crisis. The deck is an aggregation of the best content out there from tier-one investors (Sequoia, a16z, Benchmark, First Round, NfX, Angular, Entrepreneur First, Oaktree, Bridgewater, Pershing Square, Damodaran) operators (Brian Balfour, Guillaume Cabane) and institutions (BCG, McKinsey, HBR, FT, The Economist).
If you want to access it, send me an email at ade@idinvest.com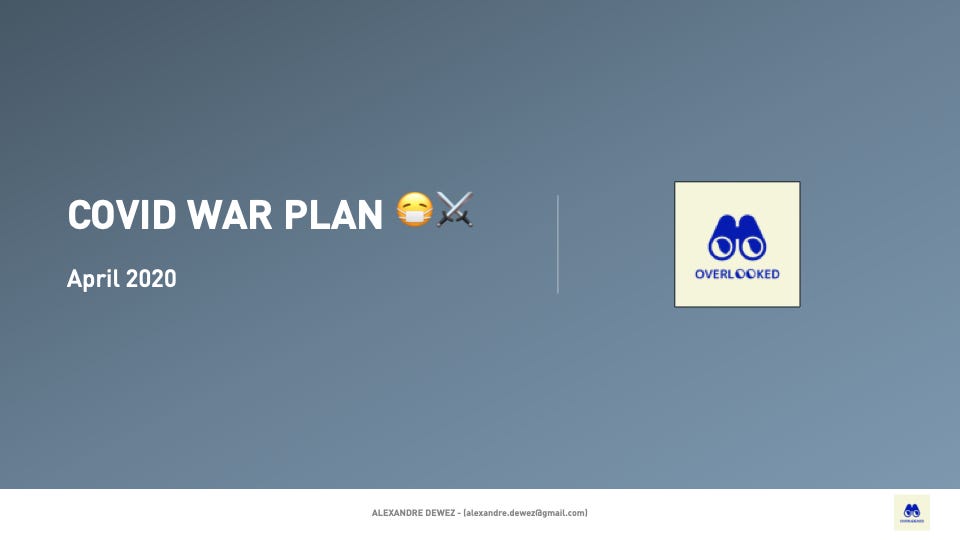 Now, let's dig into what happened in the tech ecosystem in March!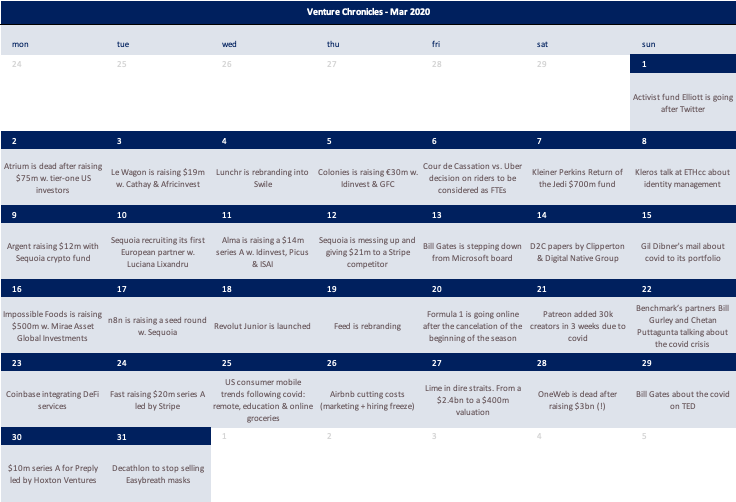 Please note that the date picked for each event is not always the exact date of the event but the date I decided to write about the event.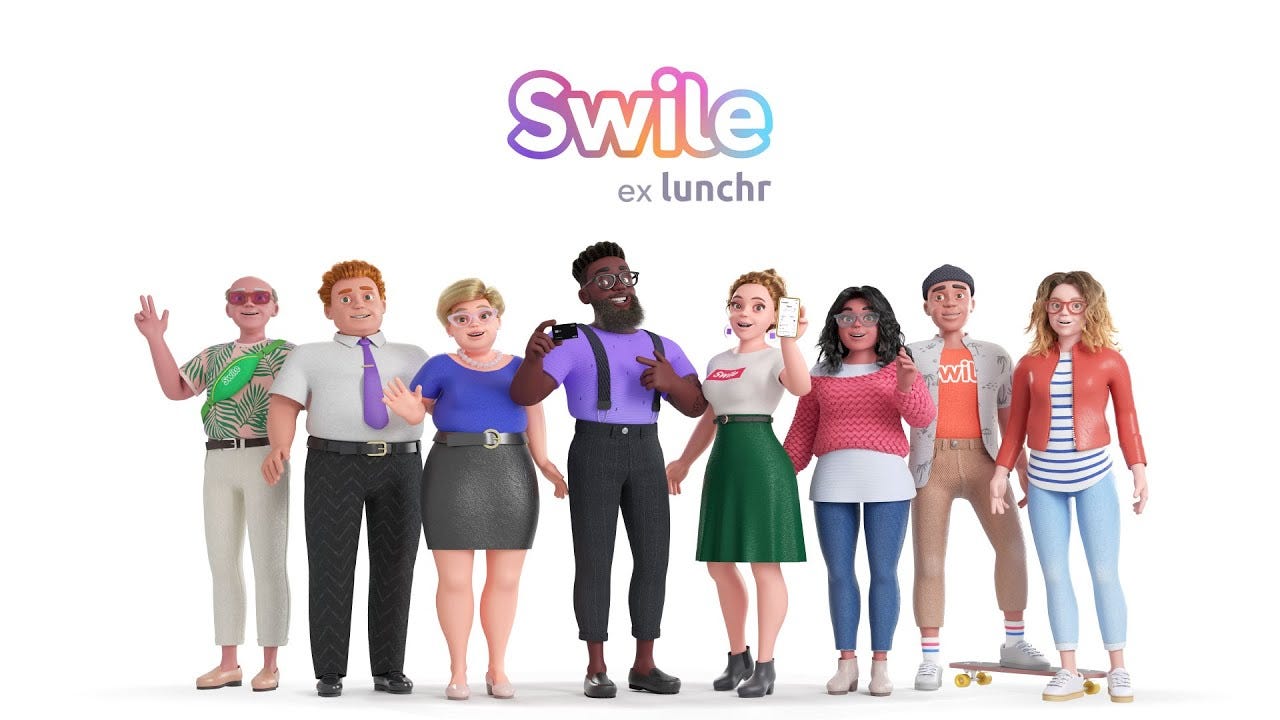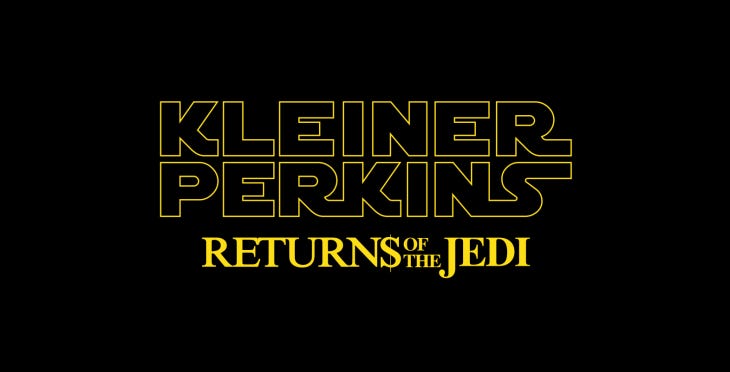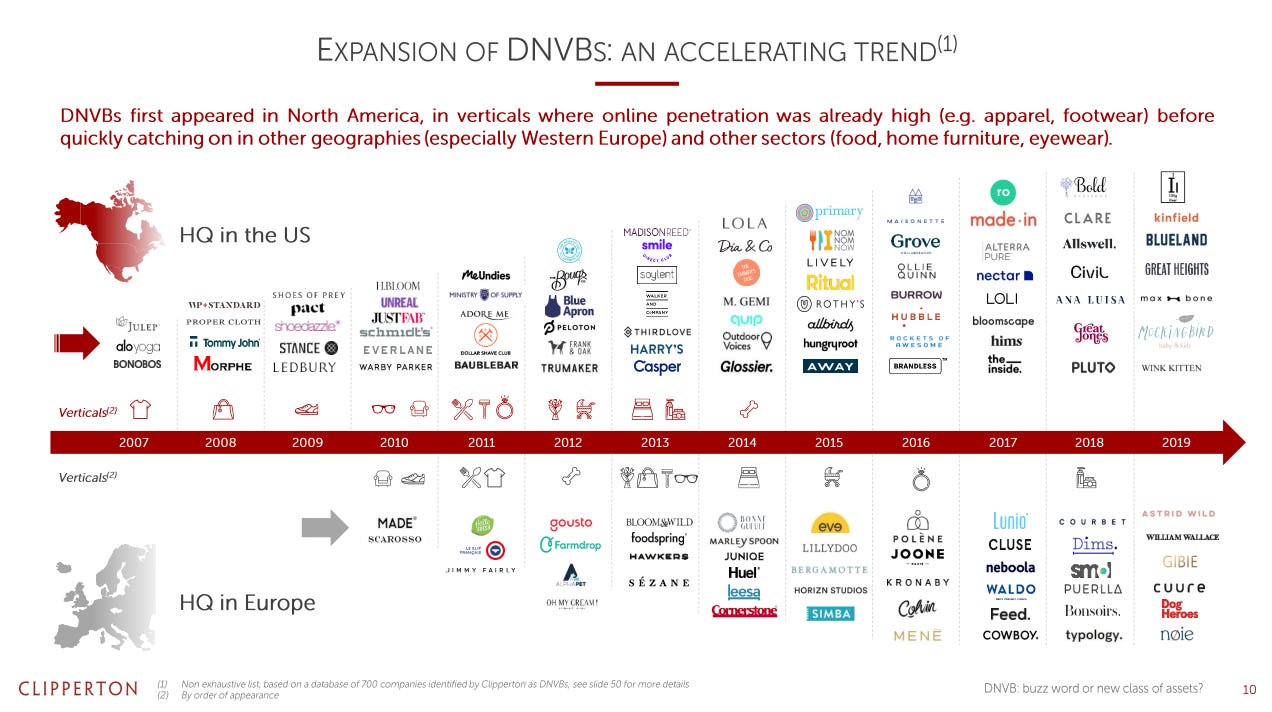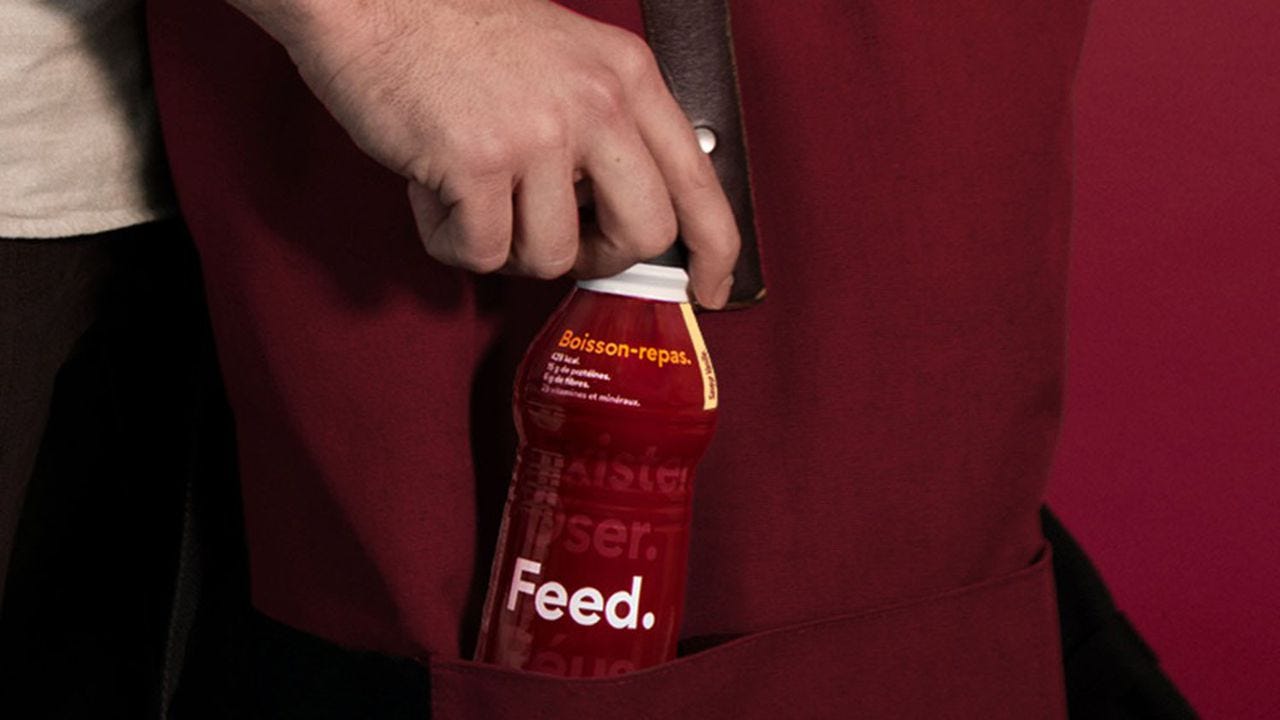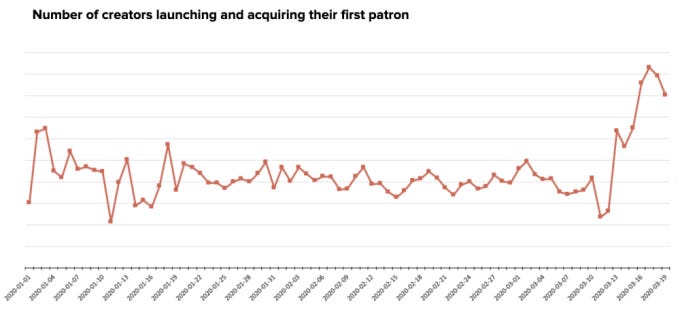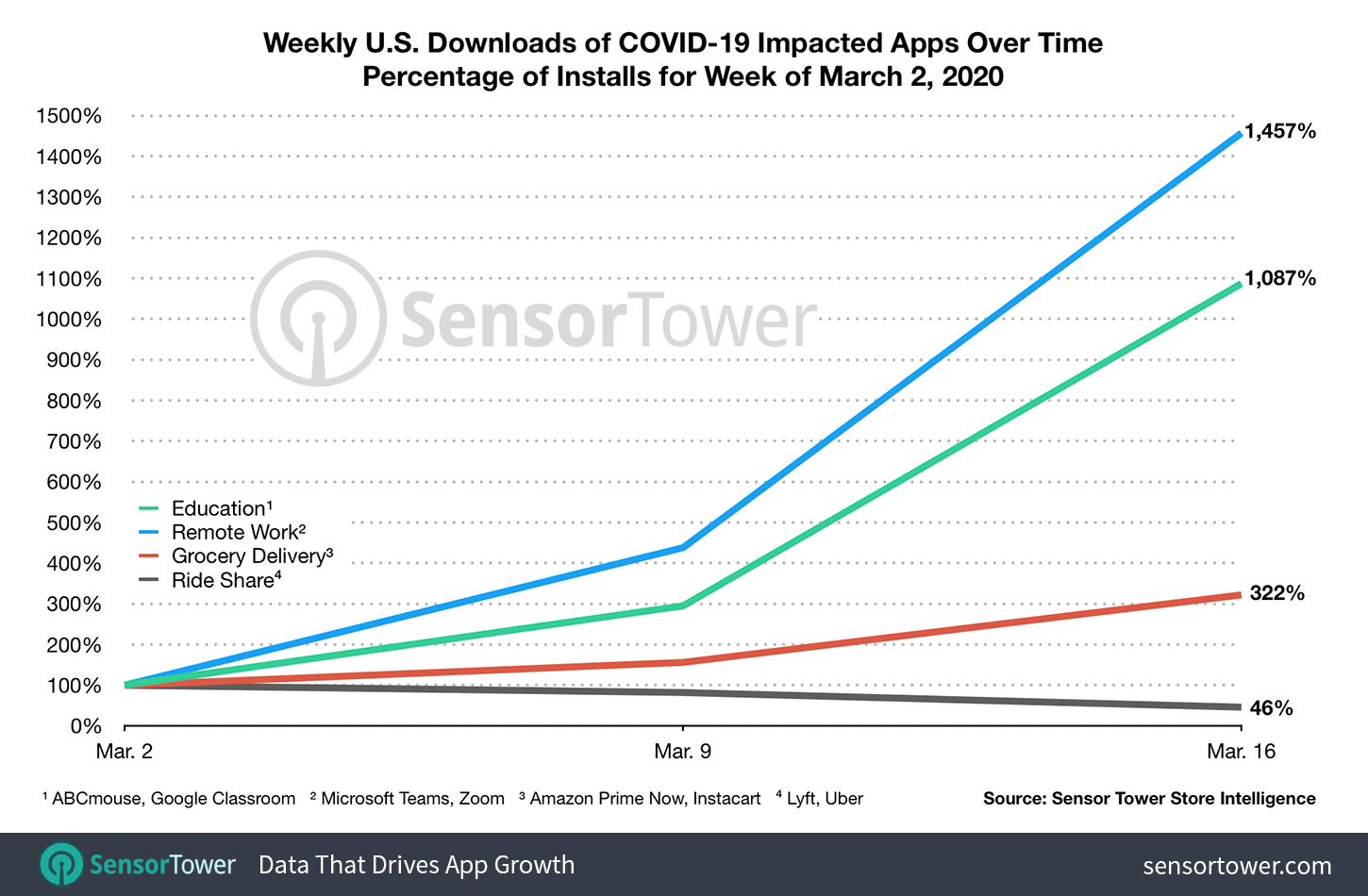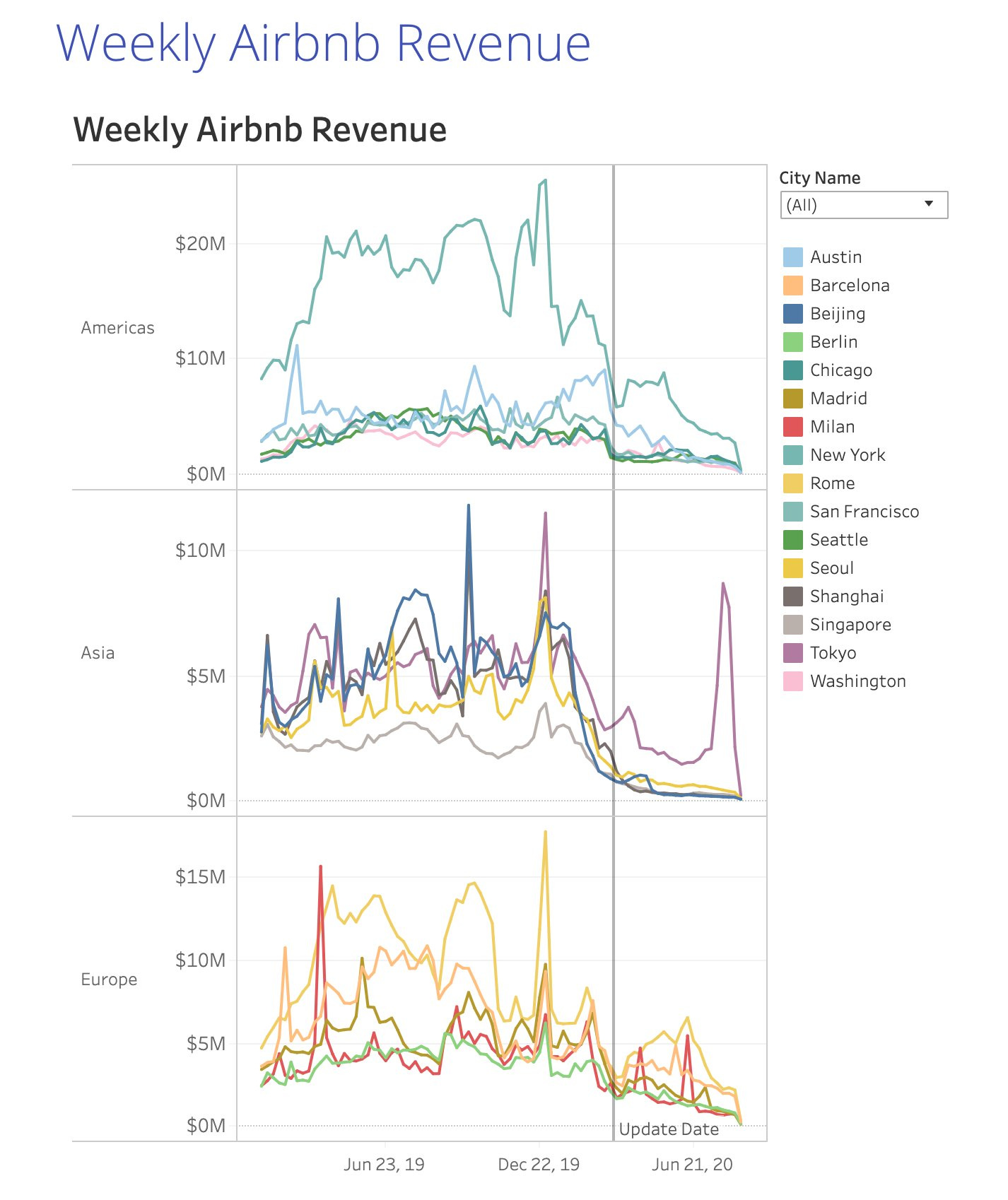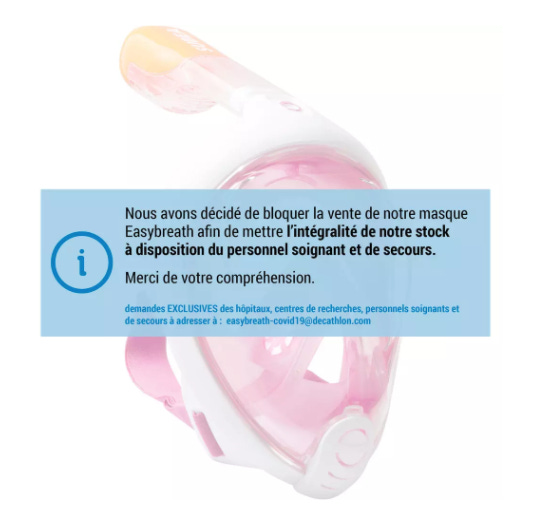 Thanks to Julia for her valuable insights! 🦒
---
See you next week for another issue! 👋