May 2019 — French Startups Funding Rounds
May was a quieter month for the French startups ecosystem with "only" €314m raised through 37 transactions with a €8.5m average amount and a €2.0m median amount.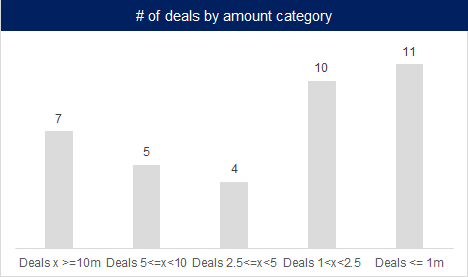 50%+ deals below €2.5m
May was the least active month in 2019. Yet compared with 2018, it is well above what we were used to. Only January 2018 and May 2018 were more active months in terms of total funding!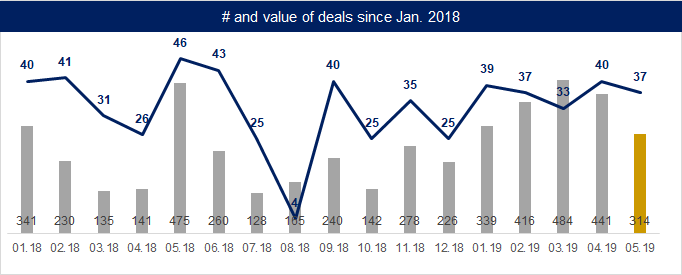 Top 10 Funding Rounds 🚀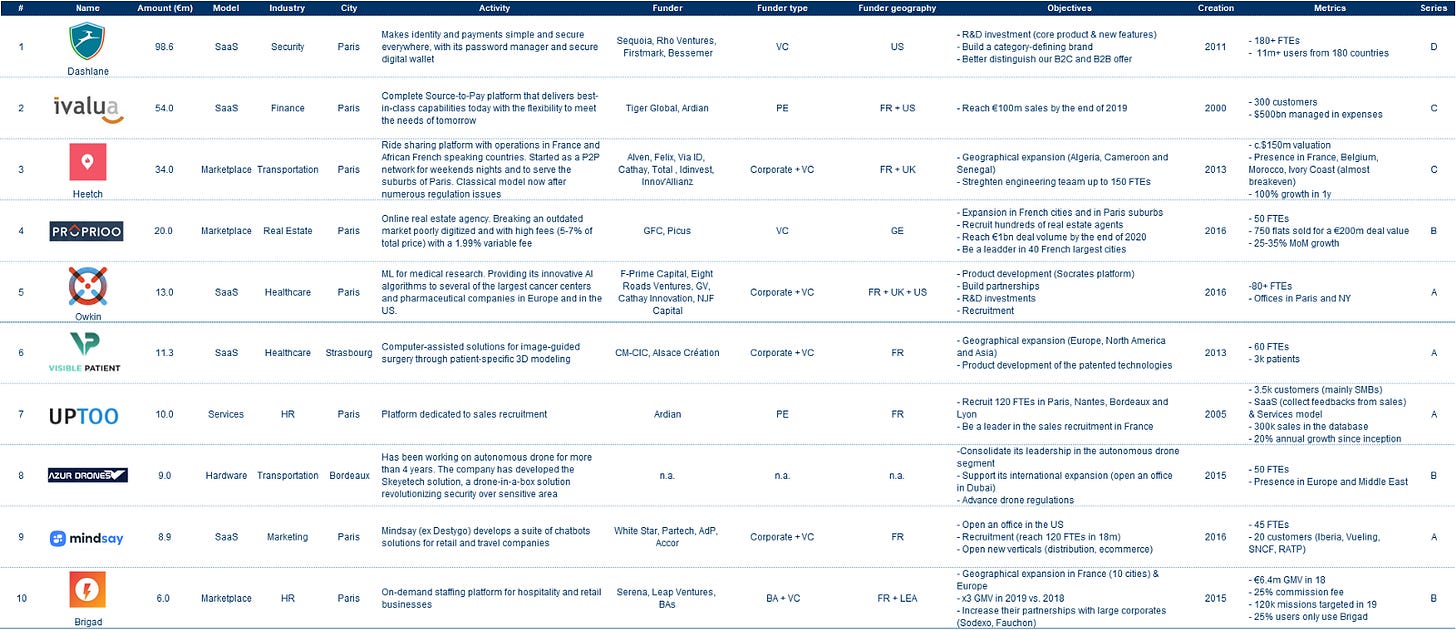 Let's dig into ride-hailing and real-estate brokerage!
SaaS is the most sought after business model & a pretty diversified month in terms of sectors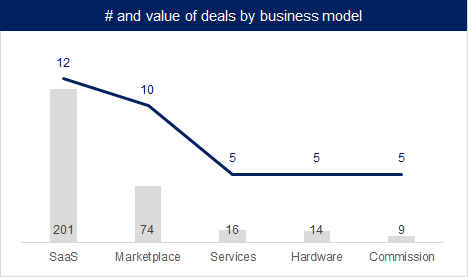 Software-as-a-Service was the most represented business model with €201m raised through 12 rounds representing 32% of total deals and 64% of total amount raised (vs. respectively 53% and 59% in March). To be noted, the €98.6m Dashlane mega series D led by Sequoia with the participation of previous investors Rho Ventures, Firstmark and Bessemer.
Marketplace was also well represented with 10 rounds for €74m raised with Heetch and Proprioo in the top 5 rounds. Beyond these two models, Services, Hardware and Commission were equally represented with 5 rounds for a total amount of respectively €16m, €14m and €9m.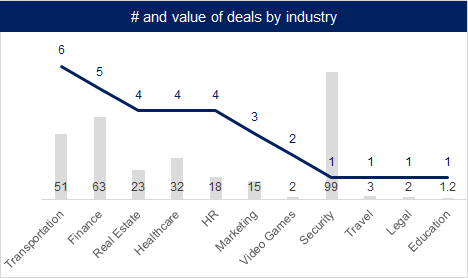 Transportation was under the spotlight with 6 transactions (Heetch, Azur Drones, Datategy, Airfree, Pony and Coleen) for a total amount of €51m. Good luck to Pony to enter successfully in the overcrowded French electric bikes and scooters market. Even though, the startup has a differentiated value proposition where users can buy either a bike or a scooter and earn profit from every ride it makes with other users.
Finance registered 5 rounds (Ivalua, Pixpay, Kard, Tudigo and Rolling Funds) for a total amount of €63m. Pixpay and Kard are the French neobanks dedicated to teenagers riding the wave of promising startups in the US like Greenlight ($27.5m raised) and Current (€8.7m raised). Competition will be harsh in France with Lydia and Pumpkin being widely used by youngsters to manage their finance. Real Estate, Healthcare and HR were also well represented with 4 rounds.
🚗 Ride Hailing: What's next for Heetch? 🚗
With Lyft's IPO in March and Uber's IPO in May, the ride sharing market has seemed to reach an epitome. Yet, there is still a long way to go for both of them either to reach profitability and to deliver the multi-transportation vision they promise.
Competition remains fierce in the sector especially in France when you have a long list of players: Uber, Taxify, LeCab, Heetch, AlloCab and Kapten (ex-Chauffeur Privé).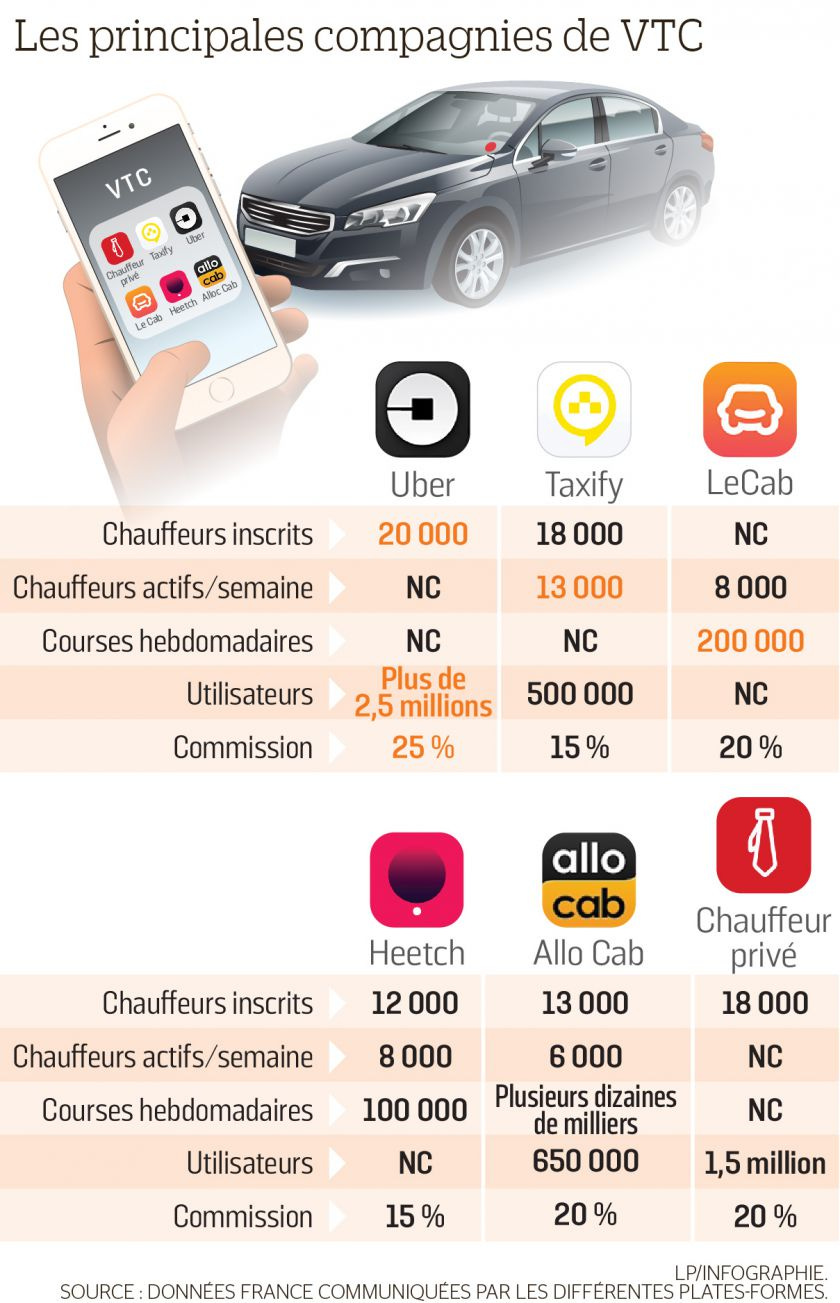 This is 2018 data but it gives a rough ideas of the competition!
Heetch announced a $38m Series B funding round led by Cathay and Total Ventures alongside with the participation of existing investors Idinvest, Innov'Allianz, Alven, Felix Capital, and Via-ID.
Heetch's positioning has evolved several times since its inception in 2013. The startup started as a P2P ride sharing platform only available at the end of the week and during nighttime.
For the two first years, the founding team signed numerous partnerships with nightclubs in Paris to push Heetch to the clubbers. At the time, it was not surprising to see Heetch employees between 3 and 6 AM telling people getting out of club that they should take an Heetch rather than going home drunk on their own.
When Uber launched its P2P carpooling service (UberPOP) in Paris in February 2014, it was a huge success with 10k drivers on-board that also had consequences on Heetch volumes. Then, France experienced numerous taxi-drivers demonstrations to protest against these newcomers that were not complying by the law.
As a consequence, UberPOP was prohibited in France in July 2015. At the time, Heetch was explaining that its drivers were not professionals trying to make a living but doing a side job for people wanting to amortize the annual cost of having a car. This is why revenues were capped at €6k per year.
This claim was not understood by taxi drivers and public authorities. Heetch was also condemned in March 2017 by the Paris Criminal Court to pay €200k for complicity in the illegal practice of the taxi profession and misleading commercial practice. It is incredibly hard for a young startup to survive a juridical condemnation.
Yet, Heetch employees decided to roll up their sleeves and start restructuring the company around a new business model. The plan was to become a more traditional ride hailing service with professional drivers competing directly with Uber with a branding similar to Lyft: focus on young users, more convenient solution etc. It also started its internationalization in other European cities in Belgium, Italy, Sweden and Morocco. Heetch raised €16m to deploy this new strategy with Felix, Idinvest, Alven, Via-ID and Innov'Allianz.
With this latest funding round, the international expansion strategy has changed a bit. The focus is no longer Europe but French-speaking countries and more specifically in Africa where the competition is not as harsh as in Europe. Heetch wants to leverage on its French DNA but also on its success in Morocco to enter Algeria, Senegal and Cameroon after having built a solid footprint in France, Belgium, Morocco and Ivory Coast.
Teddy Pellerin and his team have proven their resilience along the journey surviving a court sentence but also failures in foreign European cities. I am confident that they will find a way to penetrate the African market and to maintain their differentiation compared to other established players like Uber or Taxify.
The day Lyft decides to go in Europe and Africa, they may find an alter-ego that will be worth buying like Uber did to better penetrate the Middle East by acquiring Careem for $3.1bn in March 2019!
🏠 Disrupting Real Estate Brokerage with Proprioo 🏠
Traditional real estate brokers are poorly digitized and absolutely not consumer-centric. It is a shame when they take a 5% fee on the transaction price in France.
Numerous startups are emerging in Europe to tackle this issue by offering a better service at a lower price bringing technology to create a liquid marketplace and to facilitate the sell of the property.
These startups either take a fixed fee between €1k and €3k or set the variable fee at a lower level than the national average. In this regards, Proprioo is an interesting case as it has shifted from the former business model with a €1990 fixed fee to a 1.99% variable fee.
Even if the fixed fee business model sounds more attractive for a consumer, I do not believe that it is sustainable in the long run because acquisitions costs are high in real estate (€500–1000€), competition is fierce and I do not think the customers targeted by a low fixed fee have the willingness to pay for extra services to increase this fees (insurance brokering, loan brokering etc.).
Therefore, even if Proprioo's business model shift must have been hard to explain to prospects, it was necessary to build a sustainable company in the coming years.
The startup provides property sellers with several services including a photographer, an help drafting listings, a listing distribution on multiple channels, and an agent to guide them through the sale. It works with 200 real estate agents and sold 700 properties in 2018.
Proprioo raised €20m from GFC, Rocket and Picus Capital to increase the number of employees from 50 to 200 FTEs, launch the service in 10 French cities and to reach a €2bn transaction volume by 2020.
Yet, I think that Proprioo and the likes are only the first wave of startups disrupting the real estate market. Much more can be done to reduce pain points in a real estate transaction.
For instance, in the video hereafter, Alex Rampell (GP at Andressen Horowitz) talks about several American startups that are changing traditional home ownership:
FlyHomes: startup that gives sellers a guarantee that the house will be sold (either to a buyer or to FlyHomes at a predetermined price) to let them move smoothly in a new property and have time to sell their old property.

Point: let home owners sell part of their house to Point to get a payment comprised between $35k and $250k while remaining the only occupant of their place. It is a way to face an unexpected event in your life or to free yourself from the repayment of a property loan.

Divvy Homes: the startup will buy your new home for you. You will have to make a upfront payment of only 2% of the total price and then you will build ownership month after month by paying a monthly fee to Divvy.
Investors: BAs was the most active category of investors and Sequoia invested in a French startup!
BAs was the most active investor category with a participation in 18 rounds (49% of total) for a total amount raised of €33m (10%). This is not surprising knowing that most rounds announced were seed rounds, the median amount raised in May being €2.0m.

Yet, when we look at the total amount raised, VCs remain the engine of the French funding ecosystem with an involvement into 14 rounds (38% of total) for a total amount raised of €208m (66%).

Other PE players demonstrated their appetite for French startups. In fact, Ardian and Tiger Global invested €54m in the procurement payment solution startup Ivalua. Moreover, Ardian became shareholder of Uptoo, a platform dedicated to the recruitment of sales people in a €10m round.

Foreign investors took part into 10 transactions (14%) representing a total amount raised of €233m (42%). Out of these transactions, Dashlane (Sequoia, Rho, Firstmark and Bessemer) and Proprioo (GFC / Rocket Internet) were done without any French co-investor !
Monthly "Coup de Coeur" — Owkin 💉
Owkin is not a startup like any other! It was cofounded in 2016 by Thomas Clozel a doctor in clinical hematology and Gilles Wainrib a data scientist specialized in biology.
The startup is using machine learning to help the medical research industry. Its core business is a platform called Owkin Socrates to help pharmaceutical companies find new drugs thanks to the implementation of predictive algorithms that will analyze medical imaging libraries, molecular data or clinical data sets to discover complex biomarker models that cause diseases.
In May 2019, the startup disclosed a new $15m round lead by F-Prime Capital and Eight Roads with the participation of GV (ex- Google Ventures), Cathay Innovation and NJF Capital.
This round is part of a broader $31m series A that included :
The $11m investment announced in January 2018 with Cathay Innovation, Otium Venture, Plug and Play et NJF Capital

The $5m investment done by GV in May 2018
Having GV as shareholder is quite impressive, all the more when we know how much efforts Alphabet is deploying to use AI to solve healthcare challenges.
DeepMind, Verily and Calico are three subsidiaries of Alphabet mainly working on healthcare projects:
Verily uses data to improve healthcare via analytics tools, interventions, research etc.

DeepMind is dedicated to artificial intelligence research and one its main initiatives is finding ways AI can be applied to healthcare

Calico is focused on learning about and then combating aging and age-related diseases
Owkin is working on so many cool projects but let's talk about one of them: the Machine Learning Ledger Orchestration for Drug Discovery project (Melloddy). Announced in June 2019, the project is a collaboration of 10 pharmaceutical companies including Glaxo Smith Kline, Johnson & Johnson and AstraZeneca to train their drug-discovery machine-learning algorithms on their shared data.
The project is based on a blockchain infrastructure developed by Owkin (Dubstra technology) to protect the data and trade secrets of the players involved. The infrastructure makes it possible to improve the model with each other's molecule banks, without disclosing them to the various partners. The chemical libraries themselves will always remain locally stored, and only the model will circulate between partners, using different sources to enhance the model.
See you next month for another analysis! 👋