📽 Snap. A Picture is Worth a Thousand Words
Overlooked #21
Hi, it's Alexandre from Idinvest. Overlooked is a weekly newsletter about underrated trends in the European tech industry. Today, I'm sharing my investment thesis on Snap based on the conviction that Snap will beat Facebook over the long run and become the Western dominant social network.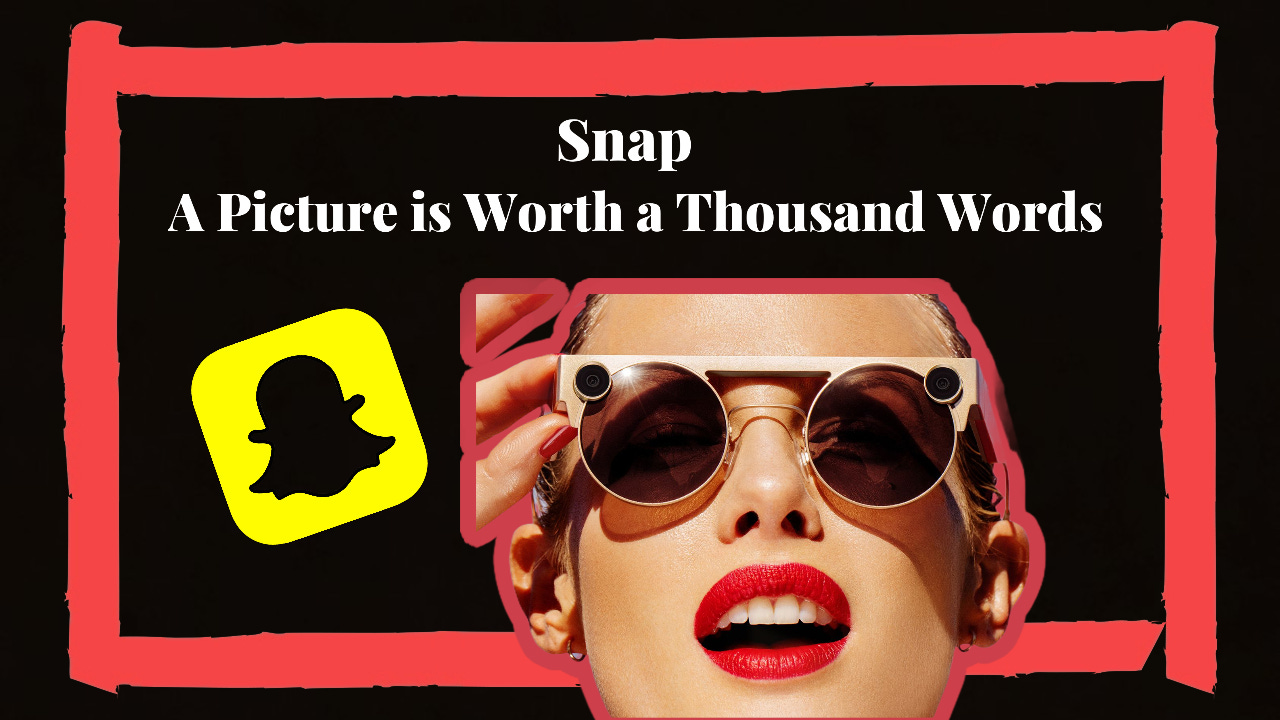 In 2013, the day Evan (Snap CEO) and Bob (Snap CTO) turned down Zuckerberg $3bn acquisition second offer, they knew that they were sitting on something big that could eclipse Facebook dominance in social media over the long run.
Every social media user knows that something is broken with the dominant services like Instagram, Facebook, TikTok Linkedin or Twitter. You feel ashamed at spending too much time scrolling their infinite feed. You hate these stupid ads that are not relevant for you or that are poorly done retargeting messages. You have lost your confidence in those network as a true source of information or as a proper way to make new meaningful connections. Content-first and advertising-first will break down the dominant social networks over the long run.
I believe that Snap is inherently different from these social networks. I would even say that Snap is the only mass-market social network and that it has a shot to become the next dominant social platform in the coming decade.
In this paper, I will try to explain why I believe Snap is structured to win the social media war over the long term. I will also highlight the three key secret weapons around Snap's vision to become the main connector between our physical and our digital world: (i) hardware with Spectacles, (ii) Augmented Reality capabilities, (iii) map capabilities.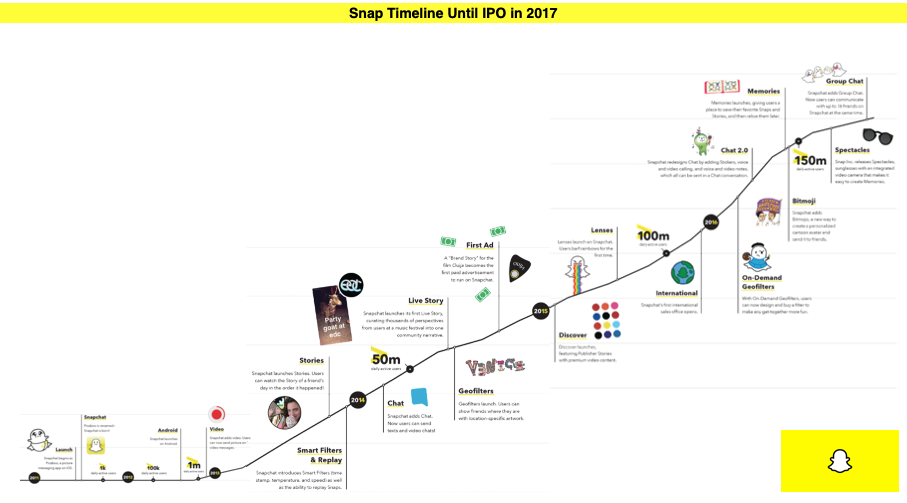 The Snap experience as a social network is unique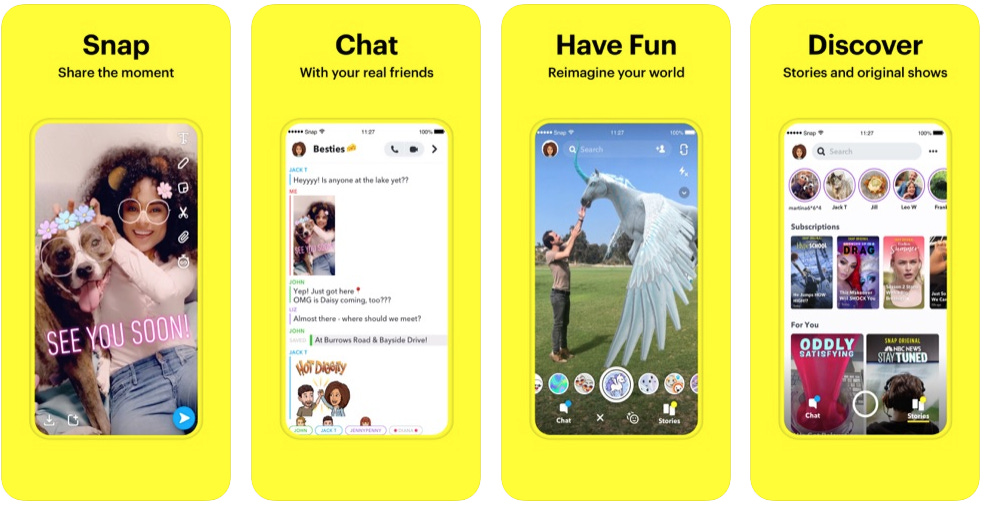 Content creation vs. content consumption. Most social networks are based on content consumption. Facebook, Twitter, Linkedin, Instagram are all based on a feed that you scroll indefinitely. Most users are passive. They don't post content. They don't engage with the content they consume. On the contrary, Snap is based on content creation empowering users to invent communication concepts around image, video or text contents.

Close friends vs. the world. In the coming decade, social networks will be categorized into two different categories: personal social networks and public social networks. Everyone will use both categories. On the one hand, you will try to become a micro-influencer building an audience that goes beyond your initial circle of acquaitances. On the other hand, you will seek refuge into small social safe spaces with your close friends and families. Snap is definitely in the second category. It's a place to communicate with your closed friends. You are not on Snap to follow your favorite brands or influencers - something you do on Instagram.

Focus on usage intensity vs. absolute number of users. Snap is focused on hooking its users on the product and make sure that it becomes a key element in their social life. And, it's working: 60% Daily Active Users (DAUs) create a Snap everyday, 60% of DAUs use the chat every day.
Snap is the most innovative social media company. To be convinced, you just have to look at how Snap is outcompeting Facebook in terms of product innovation.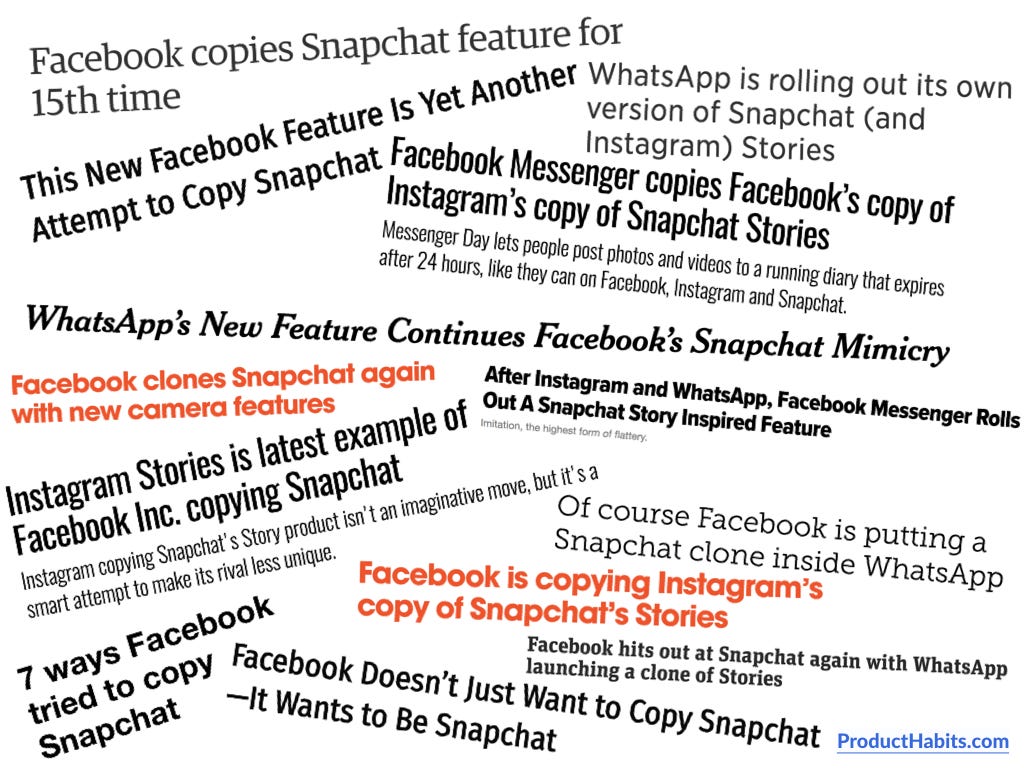 Zuckerberg tried to acquire Snap (twice) in its early days - like he did successfully with Instagram. The first offer was around $1bn while the second was around $3bn. During the meeting to present the second offer, Zuckerberg is rumored to have presented to Snap's founders two scenarios: accepting his offer or face directly Facebook efforts to copy their products.

Following the second refusal, Zuckerberg tried different strategies to outcompete Snap. First, he tried to build concept apps (Poke, Slingshot, Direct) outside Facebook main applications to attract the Gen. Z but failed miserably. Second, Zuckerberg started to copy directly Snap features into Facebook applications either by acquiring companies that were strong at developing the features he wanted to copy or by developing the features internally. The three most famous examples are ephemeral content, lenses and stories that were integrated into Instagram months after their release in Snap.

Snap even started to build internally a file called "Project Voldemort" with all the actions Facebook have taken to undermine Snap business. This file was given to the FTC in Sep. 2019 and contains: the two attempts at acquiring Snap, the list of features copied by Facebook and bad business practices like deterring influencers to put a Snap link in their Instagram biography.

In 2017, during Snap's first earning call, Spiegel answered to an analyst asking if he was afraid of Facebook. "We need to be a creative company and when we create great stuff other people are going to copy it. Look, I think if there's one thing that I'd want to communicate today, it's probably just the overall importance of creativity to our business. And I mean this from every perspective, from the team that we hire to how they work together; the creative culture that we have; the products that we have that inspire people to create. And I think our overall strategy, obviously which is to deliver value through creativity. And I think the bottom line is, like, if you want to be a creative company you've got to get comfortable with and basically enjoy the fact that people are going to copy your products if you make great stuff. Everyone is going to develop a camera strategy And I think we've seen this happen a lot in technology. When Google came along, everyone really felt like they needed a search strategy. When Facebook came along, everyone felt they needed a social strategy. And now I think with Snap, with our company, we believe that everyone is going to develop a camera strategy. Because I think we really help people understand how valuable the camera is, because it's really the center of everything that we do. And I think, at the end of the day, just because Yahoo, for example, has a search box, it doesn't mean they are Google."

In the long run, Snap will beat Facebook for this exact reason. Creativity and innovation is written in Snap DNA and those are assets that cannot be stolen or copied by Facebook.
Snap is able to take bold long term product decisions. Here, I just want to give two examples:
First, Snap has spent years rebuilding its Android application to make it as fast as its iPhone application and to remove all the bugs that were deteriorating the user experience. For a public-listed company that was under strong pressure to deliver revenue growth, it's impressive to stay on the course of this rebuilt. Now, it's paying off: the Android user base is growing strongly and is monetized more efficiently.

Second, for consumer products, you often have a dilemma between serving your power users that are always pushing you to develop new features and new users that you need to hook rapidly with a simple onboarding. If you want to build something big, you should not build only for power users but also for new users. Snap understood this specific point when it decided to redesign drastically its application to make it more simple for new users and to refocus the application on its core primitive (private discussions with your close friends) by separating Discover for publishing content and Chat for your private conversations.
Snap is building a strong open-ecosystem
In 2018, Snap released SnapKit. It's an open developer platform to help third party developers to build mobile applications powered by Snap key features (customize and share pictures and videos from the app to Snap, quick login thanks to Bitmoji, let users create a Bitmoji directly in the app, bring Snap Stories into the app, monetize the app with SnapAds). Developers can also piggyback the initial user growth of their mobile application with Snap community.

Yolo is probably the best illustration of the potential behind Snapkit. Yolo started as an anonymous Q&A app and reached 1.89m downloads on its peak day last year on May 19th. As I told you in a previous post on Animal Crossing, Yolo is using Snap's Bitmoji login to reduce the sign-up frictions which was detrimental to become viral. Thanks to this virality peak, Yolo has now a wide user base it can build on to find the right primitive to drive long term usage and engagement beyond its first value proposition.
Snap is structuring a mafia around its open ecosystem including startups like Zenly, Yolo, Hoop and Mojiworks but also independent creators building lenses for the application.

It's extremely hard to be successful when you are building consumer social applications. It's a lifetime mission. You don't want this mission to be compromised by an early acquirer. With an open ecosystem, consumer social startups are gravitating around your community and technologies but remain independent.

Snap is even moving from a social network application towards a open platform which has the potential to become a Western equivalent of Asian super apps. Like WeChat (owned by Tencent, also investor into Snap), Snap's core engagement loop is built on a social usage that can be exploited for other services (gaming, mobile video content, map etc.) easier to monetize than messaging.
Snap has a shot at going beyond traditional digital advertising that are breaking the experience in all other social networks
"There are many ways to talk about television. But from a "business" perspective, let's be realistic: basically, TF1's job is to help Coca-Cola, for example, to sell its product. [...] But for an advertising message to be perceived, the viewer's brain has to be available. Our programmes are designed to make it available: in other words, to entertain it, to relax it and prepare it between two messages. What we sell at Coca-Cola is available human brain time. Nothing is more difficult than to obtain this availability. That's where the permanent change is. You have to constantly look for programs that work, follow fashions, surf on trends, in a context where information is accelerating, multiplying and becoming commonplace." - Patrick Le Lay (ex-CEO TF1, Les Dirigeants Face au Changement)

When we take a step back we all know that Snap is a media company trying to monetizing "human brain time" either through advertising or more innovative business models. As a result, Snap is obviously competing with other social networks (like TikTok, Twitter, Instagram or Facebook) but also with strong advertisers (like Google, Amazon or even JCDecaux) and all the other best brain time leeches (Netflix, Spotify and traditional media with TV, newspapers, radio etc.).

Snap has started to monetize advertising in two main formats:

Sponsored lenses: AR filters customized with the branding of advertisers that can be pushed to users

Snap Ads: short video stories that are inserted into Discover and Stories videos with full screen and sound enabled. It a similar format to Instagram advertising included into Instagram Stories.

To win over the long run, Snap has to go beyond digital advertising 1.0 formats which are currently deteriorating the experience of all existing social networks. Sponsored lenses are going in this direction. Snap Ads are not unique at all. I believe that three main paths could be experimented:

Apple model combining hardware (i.e. Spectacles for Snap) and software based subscriptions for additional services (e.g. photo editing, AR capabilities, access to social games etc.)

Advertising 2.0: introducing sponsored lenses has been a key advertising innovation. Users are no longer passively consuming an advertising but are actively playing with these lenses to make creative pictures or videos to share with their friends. I love this shift from passive to active advertising consumption. I believe that Snap should push in this direction of creating unique advertising format building on its core capabilities (hardware, AR and maps).

Battle-pass à la Fortnite: The two key learnings from Fortnite are (i) multiplayer games will bring the next generation of social networks, (ii) teenagers could be massively monetized through a monthly subscription (called battle passes). I'm convinced that existing and emerging social networks could also be monetized through a monthly subscription to help users fulfill their core social needs. Fortnite is validating this hypothesis (same for our portfolio company Yubo).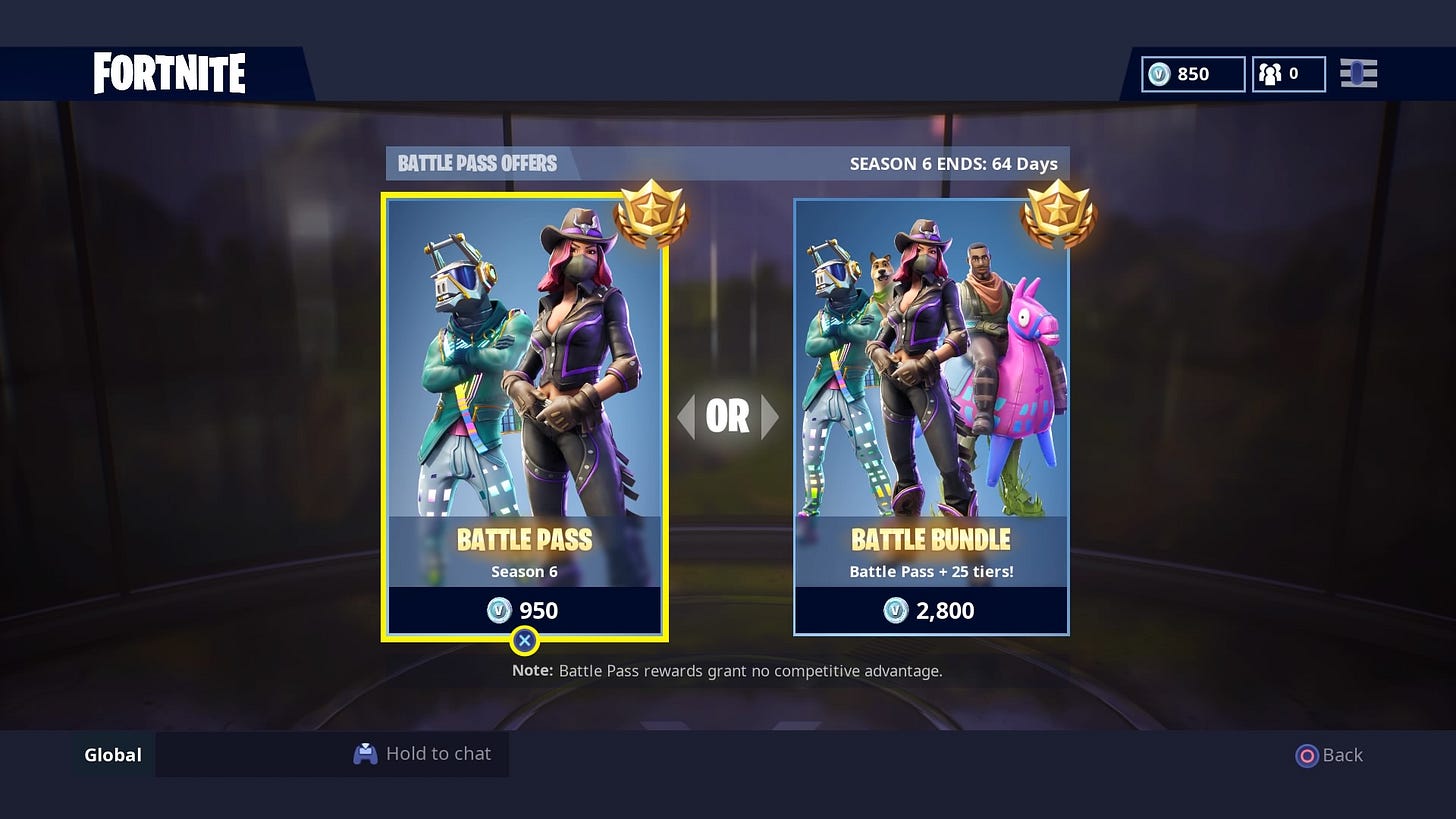 What does it mean to be a "camera company"?
"Snap Inc. is a camera company. [...] We believe that the camera screen will be the starting point for most products on smartphones." (Snap S1)

It's not (only) a marketing argument to make Snap unique compared to other social networks. Being a camera-first company means that when you open Snap, you open your camera. You are not landing on a feed but on an invitation to capture a glimpse of the real world and share it with your friends. Snap is based on this thesis that a picture is worth a thousand words and that pictures will beat any text-first messages to express your feelings and share your life with your closest friends.

Snap wants to become your main connection point between our physical and digital social lives and it's developing the proper capabilities to achieve this vision based on three pillars: hardware, Augmented Reality (AR) and maps.
Hardware capabilities
Copyright mention: Here I'm referring to one of Turner Novak's core ideas on Snap.
Snap is slowly building hardware capabilities through the different versions of its Spectacles. You should not under-estimate this product line. Snap is one of the few companies that has the power to create new consumer habits. It has made the selfie something mainstream. It can replicate this success with glasses.

Snap is still searching its product market fit for Spectacles. Building hardware is hard but Snap is iterating quickly around this product like it does for its mobile app.

Despite the slow adoption of Spectacles and the failure of GoogleGlass, I remain bullish on tech-powered glasses especially because Apple is also in line to work on this form factor. I'm sure that tech-powered glasses will become the next Airpods. Today, we are still laughing at these products. One day a tipping point will happen and everyone will want to wear them.

Today, Spectacles are removing friction to create content to share with your friends. It would take much less time to use the Spectacles compared to the time it takes for you to retrieve your phone from pocket, open Snap and start taking a picture or a video.

At maturity, Spectacles integrated with the Snap social experience will be extremely powerful. Turner takes the example of writing a secret message on a wall using Augmented Reality that only your friends wearing glasses can see.
Augmented Reality (AR) capabilities
Snap has been a pioneer in using AR into social product. DAUs interact 30x times per day with AR products. Snap first introduced augmented filters in 2016 before releasing Lenses in 2017 which are customized AR filters for both users and brands.

Snap's AR lens builder has been used 0.6m times and allows people to create customized lenses in less than 5 minutes. This create a strong User Generative Content loop driving user engagement and creativity from the users. It also gives businesses the opportunity to access a unique way to monetize their audience.

It's accessible even for small businesses as they only have to commit $5 to start promoting their DIY lens on the Snap. Larger companies woking on more ambitious AR advertising campaign are partnering with Official Lens Creators affiliated to Snap (creators will earn $750k from Snap in 2020).
Obviously, AR will become an integral part of Spectacles in the next iterations of the product.
Maps capabilities
Maps are the perfect link between your digital and your physical social lives. Zenly is nailing it and Snap is also testing and building a lot around maps.

In 2017, Snap acquired a French geolocation based social app called Zenly for c.$210m. Zenly allows you to keep track of where your friends and family are located.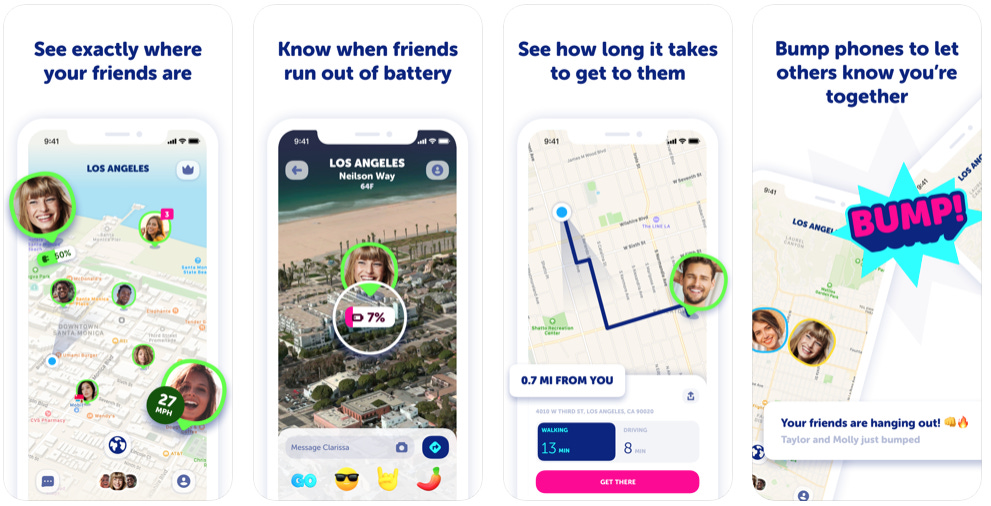 Zenly was born after 2 years of R&D to develop a product to geolocate your close relationships without killing the battery of your phone.

Combined with an outstanding team, a strong product vision and an obsession for mastering their metrics (Zenly is the biggest user of Amplitude worldwide...), Zenly managed to get acquired by Snap. The deal became public when Snap published an app update with its Snap Map in June 2017.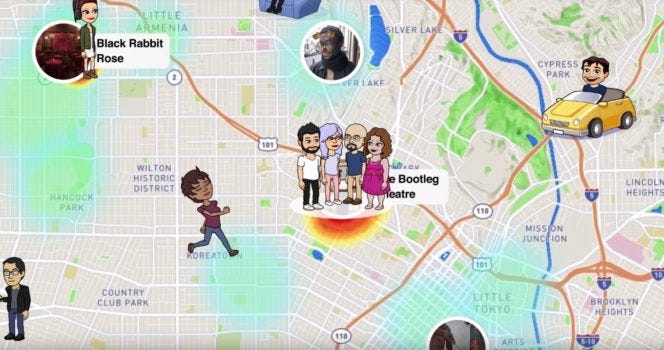 Like audio, map is an underrated social trend. Maps are anything but social at the moment. Greats consumer products using maps like Waze or Citymapper have been built but none of them have been able to build something social around maps - except Zenly and PokemonGo.
Disclaimer: I might be biased as a Snap's shareholder

Thanks to Julia for the feedbacks! 🦒
---
See you next week for another issue! 👋